Welcome to Elementary School Counseling!
THE COUNSELORS' CORNER
Counseling in an online environment can be tricky.  In an effort to consolidate many of the valuable resources School Counselors use every day in their classrooms, whether in groups or individually, a mini-website has been created so parents and caregivers can have access.  Please click on the graphic below to be redirected to The Counselors' Corner.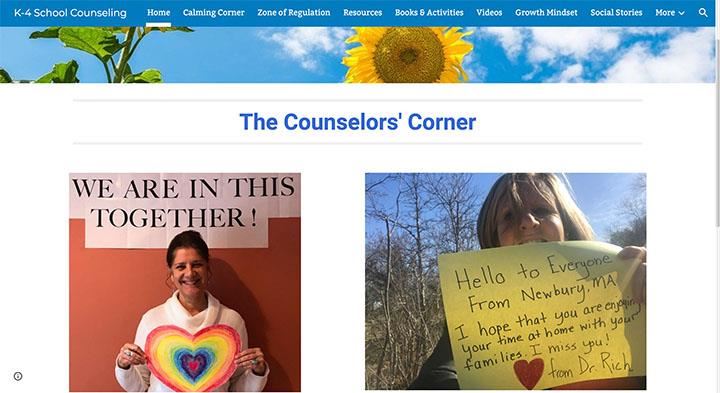 We are excited to share resources, information, and updates with you.  As school counselors, it is our goal to improve the school climate and enhance the education of all students. Research shows that a positive social and emotional development program in schools enhance overall academic achievement and resiliency.
Through groups, individual sessions, and classroom guidance, we strive to encourage children to reach their full potential academically, socially, emotionally, and behaviorally.  Please visit our site often for information pertaining to our comprehensive school counseling program.